Subscribe to Notifications
Thank you for showing your interest in the Galaxy Upcycling project.
Please provide your email address and we will notify you once the Project goes public so you can try it yourself.
About Galaxy Upcycling
Galaxy Upcycling ("GU") is the innovative platform for creative reuse with old Galaxy mobile devices.
GU provides an environmentally responsible way for old Galaxy mobile devices to breathe new life, providing limitless possibilities and extended value for devices that might otherwise be forgotten in desk drawers or discarded.
What if you could turn your dust-collecting or disposable Galaxy mobile devices into an IoT Hub / CCTV system / Game Console / Desktop PC and more?
upcycling.io
WEB community
where sharing and connecting with the creative reuse of Galaxy mobile devices.
Browsing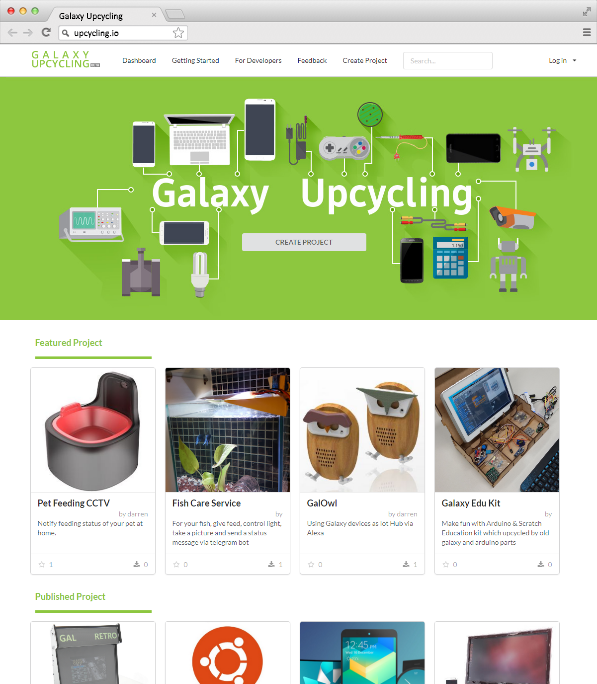 Searching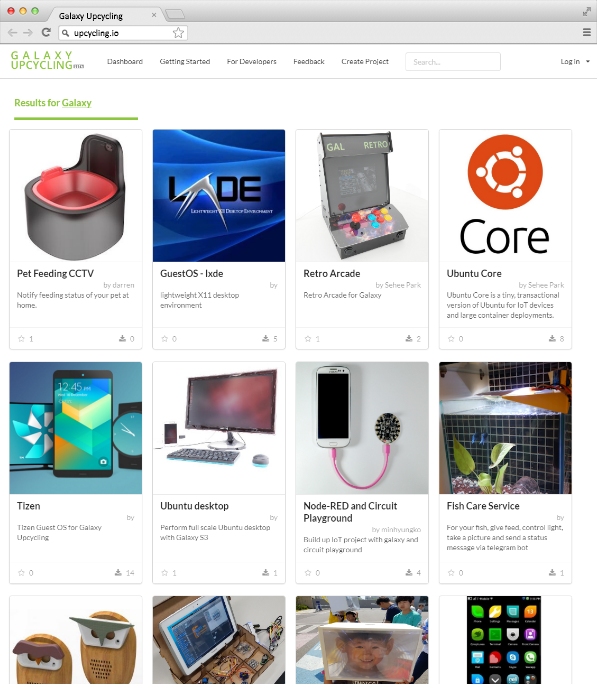 Project View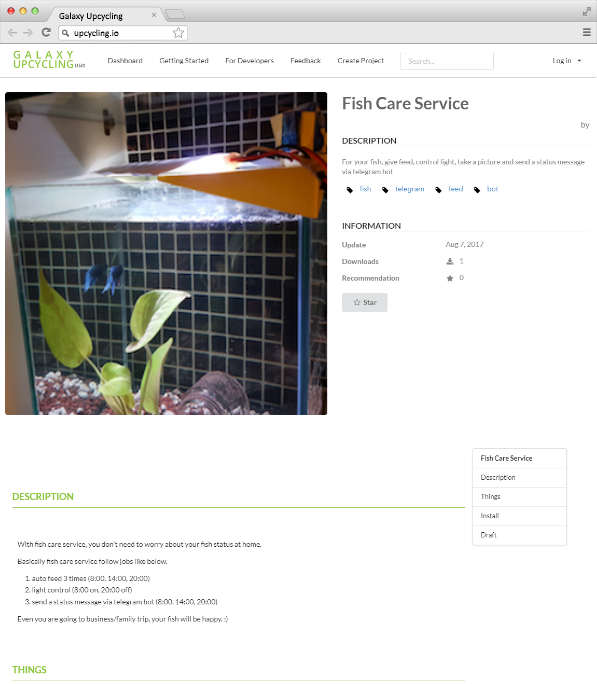 Upcycling your Galaxy
Experience Galaxy Upcycling first at SDC 2017!
We will soon open beta service to users.